Read this story:
John Dornellas, 37 years old, recently witnessed a close encounter between a killer whale and its prey, an otter. Donellas, who works for an Alaskan exploration business and gives boat tours in the region, witnessed a near-death experience firsthand.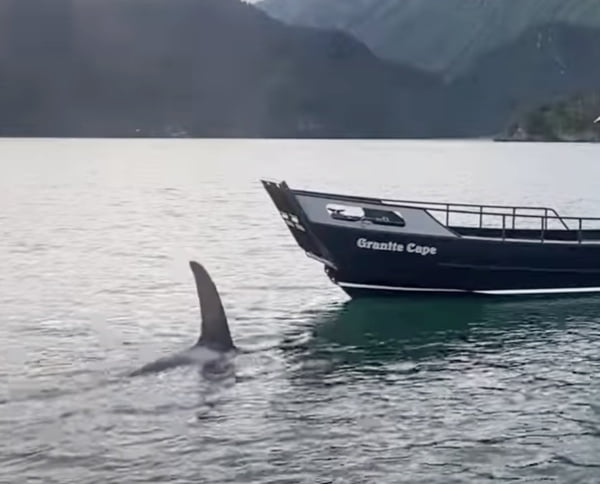 Dornellas was on his boat when he noticed a disturbance in the sea. In order to prevent being devoured by a killer whale, he noticed that something was swiftly approaching his boat. The dorsal fin of the whale can be seen closing in as an otter desperately attempts to avoid being killed.
Donellas cannot believe what he is witnessing when an otter suddenly surfaces from the sea and seeks refuge on the boat with him.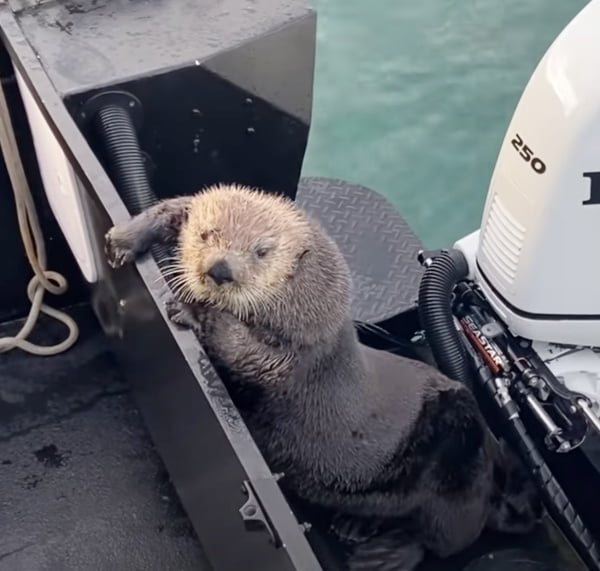 Donellas exclaims loudly, "Are you kidding me?" as he photographs the interaction. "Come on, buddy," he says to the otter.
The otter remains aboard the boat for several minutes as the killer whale circles his target. At one point, the otter returns to the sea, but ultimately decides to board the boat.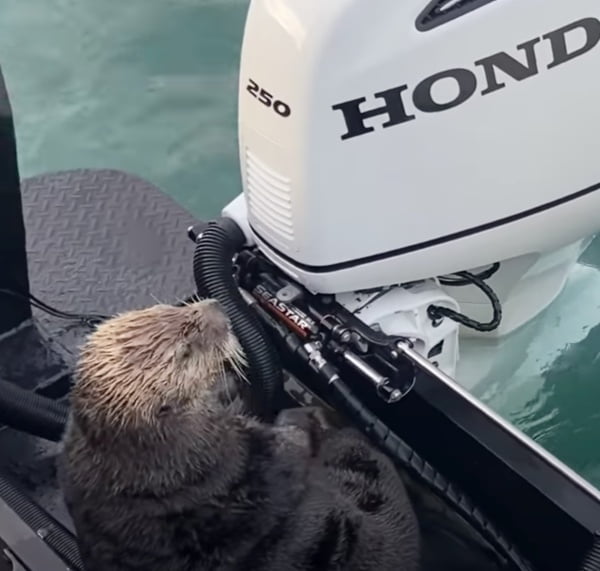 Once the orca withdrew himself from the boat, the otter eventually dove back into the water and the close encounter persisted for some time.
Watch this incredible event by tapping the play button on the video below. We are relieved that this little fellow had a nice ending!